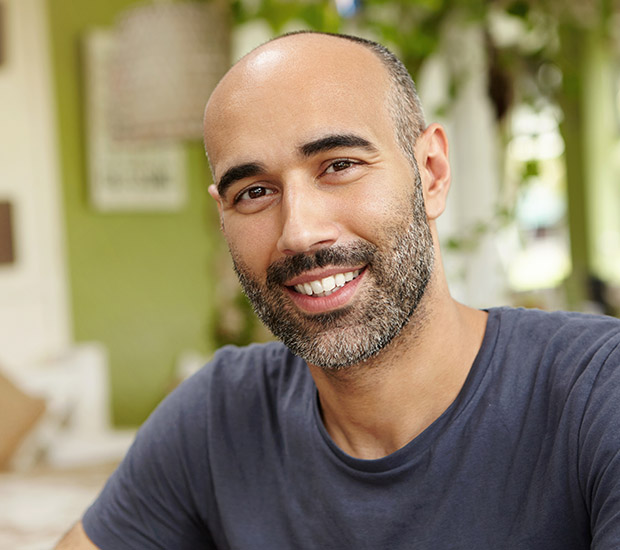 Tooth Extractions
Coon Rapids, MN
A tooth extraction involves the complete removal of one or more teeth from the socket in the alveolar bone. While this can sound drastic, tooth extractions are more common than most people think. In situations where it is impossible to preserve the natural tooth, tooth extraction is the best way to improve oral health.
Northside Minnesota Oral & Maxillofacial Surgeons offers tooth extractions in Coon Rapids, MN and the surrounding area. Our team is available to answer your questions. Call us at (763) 284-3159 to learn more about this service.
Reasons for Tooth Extraction
There are various situations where it makes sense to extract a tooth for improved overall health. The American Dental Association (ADA) suggests tooth extraction for disease, trauma, or crowding. Sometimes tooth decay causes infection so severe that an extraction is the only option to stop it from spreading. In other cases, severely cracked and broken teeth are unsalvageable, and we opt to extract them. Overcrowded teeth can also necessitate tooth extraction. Removing these teeth allows the surrounding teeth to move into the proper place.
Some typical signs point towards the need for tooth extraction. These signs include:
Jaw pain or stiffness
Pain while biting or chewing
Presence or history of gum disease
Severe tooth pain
Swollen gums around one or two teeth
Preparing for Tooth Extraction
Before the procedure, the patient will have a consultation to go over the procedure and have X-rays taken. We will review a patient's comprehensive health history as some conditions can make a patient more susceptible to infection. People with a specific medical condition, infection, weakened immune system, or a long procedure may receive antibiotics.
Patients should also notify us about any medications and supplements they are taking to avoid any possible drug interactions. Blood thinners should stop before the procedure to lower the risk of bleeding during the extraction and help speed up the healing process. We also generally recommend no eating or smoking 12 hours before the procedure and no smoking 24 hours after.
The Tooth Extraction Process
Before starting the tooth extraction, we will numb the patient to ensure that the procedure is as comfortable and painless as possible. There are two types of extraction procedures, simple extraction, and surgical extractions. Simple extractions are performed mostly on fully visible and unbroken teeth. Our surgeon loosens the tooth with a tool called an elevator before using forceps to remove it during this procedure.
A surgical extraction is necessary when a tooth is not easily accessible. This can occur when a tooth is broken under the gum line or has not fully erupted through the gum line. Our surgeon makes an incision in the gum to separate the tissue from the tooth before removing it. Some cases may require the tooth to be split into multiple pieces to allow for easier extraction.
After Single Tooth Extraction - Instructions
After you have had a tooth extraction it is very important for your body to begin the healing process. The first step in the healing process is the formation of a blood clot over the tooth socket. After the extraction, you will be asked to use a gauze pad and bite down on this for 30 to 45 minutes. You may need to repeat this process several times if the extraction site is still bleeding.
Once your body has formed a blood clot, it is very important to avoid disturbing the clot. To help keep the clot in place, you should avoid the following activities:
Smoking
Drinking Alcohol
Brushing Teeth Near the Extraction
Using Straws
You may experience pain and swelling after your extraction. You can externally apply an ice pack to the area to help minimize swelling. Swelling around the extraction site typically lasts no more than 48 hours.
If Dr. El Deeb prescribes you pain medication and antibiotics, it is important to take them as directed for the full length of the prescription to ensure that they work properly.
After the extraction, it is important to drink lots of water to keep your body hydrated. Soft foods should be eaten until the extraction site feels more comfortable.
Normal activities can be restored a few days after your tooth extraction. If you experience bleeding that will not stop, pain or swelling that occurs for longer than 2 days, or any reactions to antibiotics or pain relievers, please contact our office immediately (763) 284-3159.
After Multiple Teeth Extractions - Instructions
Drink plenty of fluids after surgery to avoid dehydration. You should try to drink at least six glasses of water on the first day after surgery.
For mild pain, you can take Tylenol (2 pills every 3-4 hours) or 200mg Ibuprofen (2-3 pills every 3-4 hours). If you experience severe pain, please use the prescription that Dr. El Deeb prescribed according to the instructions given. If the pain does not decrease within 2 days or continues to increase, please contact our office immediately.
You should apply an ice pack on the same side of the face as the extractions. Apply ice externally for the first 36 hours the entire time that you are awake.
It is normal to experience a small amount of bleeding after having multiple teeth extracted. Gauze pads can be placed over the bleeding socket and help with biting pressure for a half hour. If the gauze pad does not stop the bleeding a moist teabag can be used for up to a half hour. While bleeding you should avoid strenuous exercise and hot liquids. For severe bleeding that does not subside, please contact our office.
After the removal of multiple teeth, you should have a restricted diet of liquid and soft foods. As your mouth heals you will be able to incorporate different foods into your diet.
After surgery, you should avoid rinsing your mouth. This is especially important while there is bleeding. After the first day, you can use a mixture of salt (1/2 teaspoon) and water (8 ounces) to gently rinse food particles from the extraction area. After Dr. El Deeb has adjusted your denture you should remove the denture and rinse 3 to 4 times each day.
Because multiple extractions can be more taxing, the following conditions could occur and are normal:
Swelling will be most apparent two days after surgery. You may also experience some swelling and discoloration around your eye. To combat this swelling, you can use a warm moist towel that can be applied after the first 36 hours.
You may experience a sore throat due to swelling of muscles near the throat. This is normal and should only last for a few days.
Dry and cracked lips can occur after surgery; this can be combatted by using Vaseline on your lips.
If Dr. El Deeb inserted immediate dentures made by your dentist, you may develop sore spots. In this case, you need to go back to your dentist for any further adjustments.
If you have any further questions following your extraction, please contact our office immediately (763) 284-3159.
Contact Us Today
Sometimes tooth extraction is the best way to solve a dental problem. Our team at Northside Minnesota Oral & Maxillofacial Surgeons can help. Call us (763) 284-3159 to learn more about this procedure.
Frequently Asked Questions
Q. How is dry socket treated?
A. Dry socket can occur without proper aftercare and maintenance. The patient will have to return to our office to receive care if the blood clot dislodges prematurely. We will clean the socket and place medicine inside to help it heal.
Q. How can I control the bleeding after my tooth extraction?
A. We will give patients extra gauze to use at home. Patients should not remove the gauze unless it has bled through completely. Swapping out gauze too often can disturb the mouth and cause bleeding to last longer.
Q. How long will it take for my gums to return to normal?
A. The tissue will begin to close and heal over the extraction site in one to two weeks. It should take approximately four months for the socket to reach full bone restoration.
Q. When can I resume my normal activities?
A. Teeth extraction can be a simple extraction or a surgical one. Patients should take the rest of the surgery day off to recover and limit any vigorous activity for the next three to five days. Most patients can return to work and everyday activities a couple of days after the procedure.
Q. What are the benefits of tooth extraction?
A. Extraction can protect surrounding teeth from an infected tooth. Another benefit is relief from discomfort caused by an infected or severely damaged tooth. Patients can also gain a more beautiful smile as extra space can allow other teeth to move into alignment.
Related Posts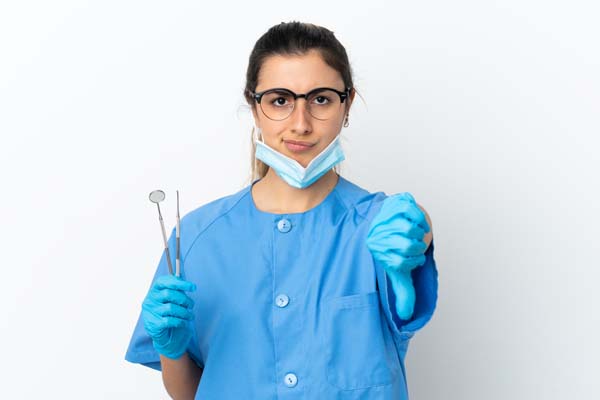 An oral surgeon will make a tooth extraction easier for you. This dental care provider can bring more into the procedure than a regular dentist. Knowing the edge that you will have from having this dental professional remove your tooth can motivate you to set your appointment soon. Here are the benefits of having an…