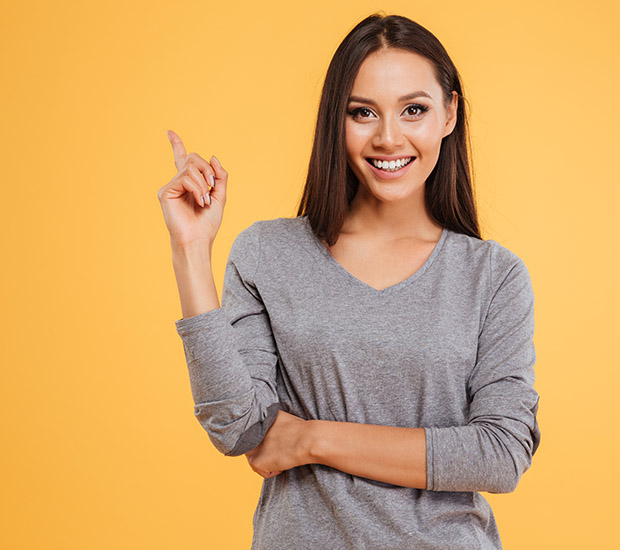 Botox
Coon Rapids, MN
Botox® is one of the most popular non-surgical cosmetic treatments available when administered correctly by a medical professional. Non-surgical cosmetic procedures are on the rise as people are looking to enhance their appearance through less invasive methods. Along with that, Botox softens wrinkles and fine lines while also helping to relieve some forms of pain like TMJ and bruxism discomfort.
Botox treatment is available at Northside Minnesota Oral & Maxillofacial Surgeons for Coon Rapids, MN and the surrounding area. Our team provides safe and easy Botox treatment in our office. Call us at (763) 284-3159 for a consultation and learn what treatment option is right for you.
Understanding What Botox Is
Botox is an injectable treatment made from the Botulinum toxin that the bacterium Clostridium botulinum produces. Botox is a neurotoxin that targets the nervous system and disrupts the nerve signaling processes that cause muscle contraction. Without this muscle contraction, the muscles are less stiff. Medical professionals inject the drug into the face to paralyze or weaken the muscles and block nerves.
Although the Botulinum toxin is dangerous by itself, Botox is safe and has few side effects when administered by a professional in a therapeutic context. Manufacturers use small doses of the Botulinum toxin to make Botox before injecting it into the skin to treat various conditions. To administer this treatment, medical professionals dilute the Botulinum toxin powder with saline and inject it into the neuromuscular tissue. A study in the Clinical, Cosmetic and, Investigational Dermatology Journal found that the injection can help relax and soften wrinkles and reduce the appearance of fine lines.
Determining Botox Candidacy
Botox is an excellent option for those who want an effective yet minimally invasive cosmetic treatment. This popular treatment has high patient satisfaction rates in improving facial appearance and reducing signs of aging. Botox is low-risk yet effective and does not involve downtime for recovery like cosmetic surgery does.
According to the American Society of Plastic Surgeons, there were 7.23 million Botox procedures performed in 2017. Botox may be the right treatment for patients who first start to notice moderate lines on the face, typically after age 30 or so. However, everyone's facial lines form differently due to a combination of factors, including genetics and the environment. Patients should be healthy and notpregnant or breastfeeding. People with allergies to any of the ingredients, muscle or nerve conditions, or active infections may not be good candidates for this treatment.
Cosmetic and Medical Usage of Botox
Depending on the patient's needs, Botox can help with either cosmetic or medical purposes. Botox injections are one of the most popular cosmetic procedures in the nation. Injections can reduce wrinkles around the eyes and mouth; on the forehead and chin; and between the eyebrows.
Medical professionals also use Botox to treat some medical conditions. In particular, injections can treat conditions that affect the neuromuscular system. The FDA has approved Botox treatment for conditions like chronic migraines, eyelid spasms, hyperhidrosis, and cervical dystonia.
The Botox Injection Process
Individuals commonly get Botox to target forehead lines, crow's feet, and frown lines around the mouth. During the procedure, the medical practitioner will choose several injection sites on the face to inject using a small needle. Injections take about 15 to 30 minutes to administer in one appointment. Some swelling, redness and bruising are normal after the appointment. Botox treatment requires little recovery, so most patients can return to their regular routine right away.
The study above also found that the results of Botox are quick, with clinical effects appearing one to four days after injection. A few days after the injections, patients can see a smoother facial appearance, and any bruising or swelling should disappear. The results will last three to 12 months, depending on the type of treatment the patient received. Since this is a temporary treatment, Botox® starts to lose effect after four to six months, and wrinkles and fine lines will return. Scheduling top-up appointments at around four months keeps the face looking refreshed.
The Recovery Period
The effects of Botox treatment can last up to 6 months, depending on the patient's case and maintenance. Although there is no recovery time for Botox treatments and patients may resume normal activities after the procedure, it is a good idea to understand safe practices in order to attain maximum results.
Upon completion of Botox treatment, patients should refrain from rubbing or itching the injected area for at least 4 hours. They should not exercise or move vigorously for 24 hours and keep their head in an upright position for at least the first 4 hours. Individualized instructions will be given to each patient promptly after treatment.
Call Us for More Information
Find out why so many patients love this convenient and fast treatment. Call us at (763) 284-3159 to learn more about your Botox® treatment options.
Frequently Asked Questions
Q. How much does Botox cost?
A. Botox is one of the more affordable cosmetic procedures available. Cost varies depending on how many injections and the dosage. Scheduling a consultation with our team will allow us to determine the right treatment plan for you. Patients should also make sure to contact their insurance provider to ask about coverage.
Q. Will I feel pain with Botox?
A. Most patients will not feel much more than a little discomfort during the injections. There may be a small pinch where the injection occurs. This discomfort can be reduced by the use of a topical cream or ice pack.
Q. How often should I get Botox?
A. For cosmetic treatment, patients should get Botox® treatment approximately every three to four months. Over time, the muscles may be able to go longer than four months between treatments. Some patients schedule their treatments every six months.
Q. Will my results look overdone or unnatural?
A. Botox results are technique-sensitive, so it is essential to choose a clinician with experience and skill administering this treatment. It is important to research the procedure and consult trained professionals. Our team will work with you to find the proper dosage and treatment plan for you.
Q. What areas do doctors treat with Botox?
A. According to the American Academy of Facial Esthetics, there are approximately 10 different areas where practitioners inject Botox. Doctors may inject into the muscle above the brow, the space between the brows, outside of the eye area, and other facial muscles to reduce wrinkles. They may also use it in the armpits, palms, and feet to treat excessive sweating.
Q. What happens when I stop Botox?
A. Botox may also help prevent new wrinkles from forming because of how it affects the facial muscles. However, if patients choose to stop regular injections, the drug will slowly wear off, and the skin will return to the way it was. Stopping treatment will not make wrinkles worse.
Related Posts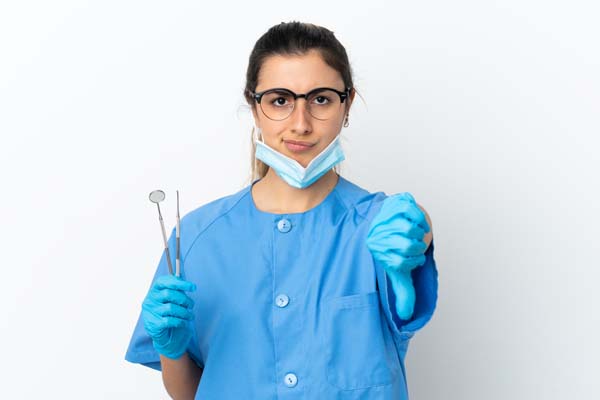 An oral surgeon will make a tooth extraction easier for you. This dental care provider can bring more into the procedure than a regular dentist. Knowing the edge that you will have from having this dental professional remove your tooth can motivate you to set your appointment soon. Here are the benefits of having an…