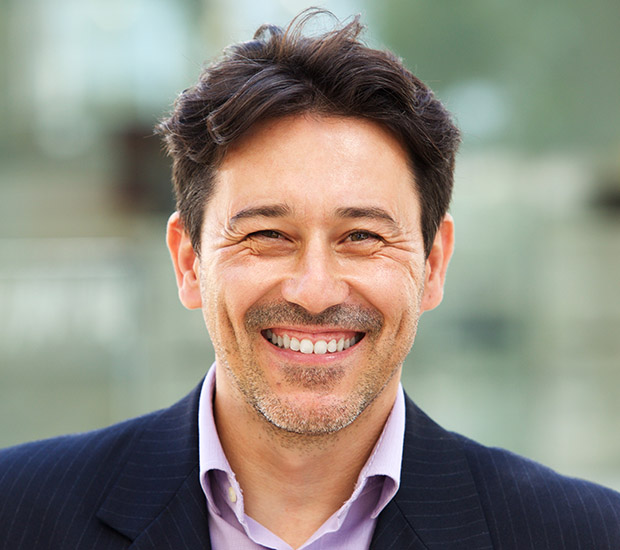 Pre-Prosthetic Surgery
Coon Rapids, MN
Pre-prosthetic surgery prepares a patient's mouth for either full or partial dentures. After teeth are removed, there may be procedures needed to create a stable base for dentures and ensure an optimal fit. These procedures are often essential for the comfort and function of dentures.
Northside Minnesota Oral & Maxillofacial Surgeons offers pre-prosthetic surgery in Coon Rapids and the surrounding area. You deserve comfortable dentures that enhance your appearance and restore chewing function. We can help. Call (763) 284-3159 today for more information or the schedule a consultation.
What is Pre-Prosthodontic Surgery
Pre-prosthetic surgery refers to any surgical procedure that prepares the patient's mouth to best fit full or partial dentures. Therefore, pre-prosthodontic surgery may include:
Dealing with impacted teeth
Excess bone or gum tissue removal
Ridge reductions
Smoothing and reshaping of the jawbone
The goal is to provide a better anatomic environment and to create proper supporting structures for denture construction.
When a Denture Does Not Fit Right
Ill-fitting dentures can cause a number of problems for the patient. The dentures can rub against the gums, causing pain and irritation. This discomfort can make chewing difficult. In addition, the sliding around of ill-fitting dentures will increase these difficulties as well as interfere with speech.
Dentures that do not fit are also more likely to fall out, leading to embarrassment. Overall, ill-fitting dentures can interfere with day-to-day function as well as affect a person's sense of well-being. Poorly fitting dentures can even impact one's appearance.
Benefits of Pre-Prosthodontic Surgery
The aim of pre-prosthetic surgery is to prepare the soft and hard tissues in the mouth for a comfortable prosthesis that restores oral function, aesthetics, and facial form. Pre-prosthetic surgery can help the patient in a number of ways, including:
Greater confidence speaking with dentures
Improved facial aesthetics
Lowers risk of irritation and inflammation due to dentures
Preserving or even improving jaw structure
Reduced pain and discomfort due to dentures
Restoration of chewing ability
Pre-prosthetic surgery sets the patient up for a positive experience with their new dentures and may even lead to fewer adjustments later.
Pre-prosthetic Surgery Planning
At the consultation, we will determine if the patient needs pre-prosthetic surgery. This appointment will involve a thorough exam, health history, and X-rays. After reviewing the patient's information, we will make recommendations as to what the patient needs for optimal fitting dentures.
Many times, pre-prosthetic surgery involves simple procedures, and a local anesthetic is enough to ease the patient through the process. However, those needing more extensive procedures may wish to consider sedation or general anesthesia. All of the patient's options will be discussed at the pre-surgery appointment.
In preparing for the consultation, we recommend patients write a list of questions. This will help make sure all the patient's concerns get addressed. Our team will want to know any medical conditions the patient has or medications they are taking. Both of these things could affect the outcome of surgery.
Preparing for Treatment and Aftercare
The steps to getting ready for surgery will vary by patient. Also, preparing for surgery under a local anesthetic is different than preparing for sedation or general anesthesia. We will provide each patient with specific instructions related to their procedure. It is important each patient follow these directions closely and contact our office if they have any questions before the day of surgery.
There may be certain medications the patient needs to stop taking. Almost all patients will need to avoid smoking, tobacco, or alcohol before and for a while after the surgery. Along with advice for preparing for surgery, the patient will receive procedure-specific aftercare instructions.
We advise patients to arrange for a ride home after surgery, especially if they have undergone sedation or general anesthesia. The post-procedure experience will be different for each patient. Downtime can vary from a few days to a week or more. Post-procedure discomfort is most often managed by over-the-counter medications.
Call Us Today
The team at Northside Minnesota Oral & Maxillofacial Surgeons proudly serves the Twin Cities, Hennepin County, and Anoka County area. If you would like to learn more about pre-prosthetic surgery, we can help. Call (763) 284-3159 to schedule an appointment.
Frequently Asked Questions
Q. What are the risks associated with pre-prosthetic surgery?
A. All surgery comes with some inherent risk. However, when pre-prosthetic surgery is done by a trained professional in a medical setting and pre, and post-procedure directions are followed, these risks are minimal. If, after 24 hours, pain increases or you notice signs of infection, call our emergency line right away.
Q. Why is it important to avoid smoking?
A. Smoking should be avoided a few weeks before the procedure and for several weeks after. Smoking greatly interferes with the healing process. In addition, smoking of any kind can increase the risk of infection and other complications.
Q. What if I want to undergo general anesthesia for my procedure?
A. General anesthesia is an option to consider if one has a complex or long procedure. This is a decision you must make with our team after reviewing your situation. Be advised that undergoing general anesthesia requires extra preparation, and you will have to fast for eight hours before surgery.
Q. Will I be able to take my medications before surgery?
A. Our team will discuss with you what to do about your regular medication. In many cases, it is fine to take your prescriptions as usual. However, you may be asked to avoid blood thinners and any other medications or supplements that increase bleeding. Usually, a detailed list of medications to avoid before and immediately after surgery is included in your pre-procedure and aftercare instructions.
Q. How long will the healing process be?
A. This is, of course, different for every patient. Usually, you will need to avoid strenuous activity for the first 24 hours after surgery. There might be cases where a soft food diet is necessary. Some patients say they feel back to normal in a few days, while others take weeks to fully heal.
Related Posts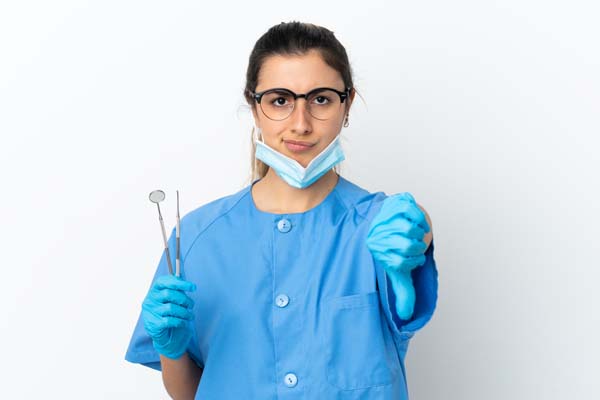 An oral surgeon will make a tooth extraction easier for you. This dental care provider can bring more into the procedure than a regular dentist. Knowing the edge that you will have from having this dental professional remove your tooth can motivate you to set your appointment soon. Here are the benefits of having an…