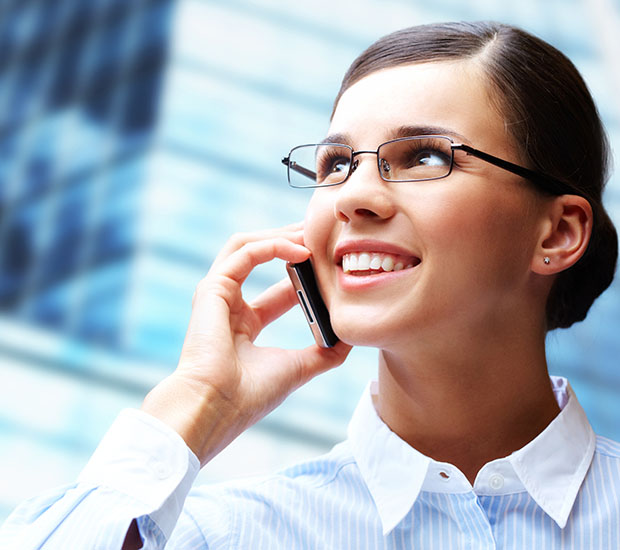 Facial Fillers
Coon Rapids, MN
Facial fillers help reduce the appearance of fine lines and any volume loss that comes with aging. Also known as dermal fillers, they are a non-invasive way to fight the signs of aging with a low risk of side effects when performed by a qualified practitioner. In addition, treatment with facial fillers involves very little downtime.
Northside Minnesota Oral & Maxillofacial Surgeons offers facial fillers in Coon Rapids and the surrounding area. To find out if you are a good candidate, book a consultation today. Call (763) 284-3159 today for more information or the schedule an appointment.
What is a Facial Filler
Facial fillers are gel-like substances that we can inject into the skin to temporarily reduce the signs of aging on the lips and face. These fillers add volume, soften fine lines and wrinkles, and restore a more youthful appearance to the skin. Results of treatment can last anywhere from six months to two years.
Dermal fillers have been increasing in popularity in recent years. More and more Americans have been turning to facial fillers to reduce the signs of aging and enhance their appearance. According to the American Society of Plastic Surgeons, 2.7 million soft tissuel filler procedures were performed in 2017, which is a 3% increase from the year before.
Benefits of Facial Fillers
Much of the popularity of facial fillers is due to the fact that the procedure is minimally invasive and associated with less risk than more invasive cosmetic procedures. Besides fuller skin and fewer wrinkles, other benefits include:
Comparatively low cost
Few side effects
Little downtime
Short procedure times
According to the Food and Drug Administration (FDA), approved facial fillers are safe if administered by a qualified professional and "people generally report they are satisfied with their treatment results."
Types of Facial Fillers
At Northside Minnesota Oral & Maxillofacial Surgeons, we use two main types of facial fillers: hyaluronic acid and calcium hydroxyapatite. Both offer slightly different benefits.
Our hyaluronic acid fillers go by the brand names Restylane®, Perlane®, and Juvederm®. Hyaluronic acid is a natural component of the skin's connective tissue. These are the most commonly used fillers for static wrinkles that form due to age-related volume loss. Results of these fillers typically last six months but may last up to a year.
Calcium hydroxyapatite, which goes by the brand name Radiesse®, helps stimulate natural collagen and is most effective against deeper folds and wrinkles. This filler is used to plump up the cheeks and couture the jawline. Results of Radiesse may last up to three years.
During your consultation, our team will discuss which filler will work best at achieving the patient's desired results.
Restylane® and Perlane®
Are you suffering from facial lines and wrinkles? Wish you could restore your face back to a more youthful state? Now you can with Restylane® and Perlane cosmetic injection treatments.
What are Restylane® and Perlane®?
Restylane® and Perlane® are cosmetic injections that are used to treat wrinkles and folds on the face. These treatments utilize hyaluronic acid in an injection that often lasts longer and feels less synthetic than other dermal fillers on the market. Restylane® and Perlane® can often be used with Botox to help take years off your face in only a few minutes.
What Does the Treatment Consist Of?
Before your treatment, you will have a consultation with Dr. El Deeb to ensure that Restylane® and Perlane® are right for you. During this consultation Dr. El Deeb will locate ideal injection sites and answer any questions you may have about the treatment. The actual procedure will take place in our office, and the entire procedure should take no more than 20 minutes.
How Long Do Restylane® and Perlane® Last?
Treatment with Restylane® and Perlane® can typically last from six months to a year. Dr. El Deeb will schedule you for follow-up appointments to ensure that your results continue to stay positive.
Radiesse®
What Makes Radiesse® Different?
If you are suffering from facial lines and wrinkles, Radiesse® may be perfect for you. Radiesse® has set a new standard for correction of facial lines and wrinkles while lasting longer than standard competing dermal fillers that are currently on the market. Radiesse® is different because it is ideally suited for treating lines and wrinkles that occur around the nose and mouth. By utilizing microspheres that are calcium-based, Radiesse® can be easily injected into the skin safely and easily at our office. Radiesse's® results last over 1 year, which can help save you both time and money.
Radiesse® helps encourage your body to produce college and encourages tissue regeneration. Don't just fill in lines and wrinkles temporarily, rebuild the foundation of your skin using Radiesse®.
JUVÉDERM®
How Can JUVÉDERM® Help Me?
If you are looking for the latest and best dermal fillers on the market today, look no further than JUVÉDERM®, which utilizes a unique gel that provides an easy and consistent flow into your skin to help provide a look and feel that is completely natural.
JUVÉDERM® helps to restore volume to your skin to reduce facial lines and wrinkles. JUVÉDERM® treatments show results immediately and only require a minor amount of downtime. You won't need to schedule multiple appointments as most patients see success in smoothing facial lines and wrinkles with just a single treatment! With results that can last up to six months, there is no reason to wait.
Who is a Good Candidate
Almost any adult who wants to reduce the signs of facial aging is a good candidate for facial fillers. Patients should be healthy non-smokers who are dedicated to taking good care of their skin. Also, they should have realistic expectations. Results from facial fillers are not likely to be as dramatic as results from more invasive cosmetic procedures such as facelifts.
Facial fillers are approved for specific uses in those 22 and older. This treatment may not be appropriate for people with certain bleeding conditions or allergies. Also, it is important to note that the FDA has not approved the use of these fillers for body contouring.
How Treatment Works
The treatment process starts with the consultation. This is where Dr. El Deeb makes sure the patient is a good candidate for treatment and discusses their goals for treatment and what kind of results they can expect. Our team will evaluate where the patient would like to see improvement and suggest a strategy for treatment. Finally, patients must be open and honest about their medical history and conditions they have or medications they are on, as these may affect treatment or increase the risk of certain side effects.
On the day of treatment, the patient should arrive with no makeup on. Then the treatment area will be cleaned, and a topical anastatic may be applied to numb the area before injection. The actual treatment time is typically short and typically takes around 20 minutes. However, treatment times may vary depending on the patient's treatment strategy.
There is very little to no downtime associated with facial fillers and results are often noticeable right away. Some patients may have mild bruising and swelling that will subside in a few days. Most can return to their normal activities right away. However, we do advise avoiding strenuous exercise.
Call Us Today
You can reduce the signs of aging and enhance your appearance without surgery. We offer facial fillers to patients in the Twin Cities, Hennepin County, and Anoka County area. Call (763) 284-3159 to schedule a consultation or to learn more about facial fillers.
Frequently Asked Questions
Q. Are there any side effects to facial fillers?
A. Most side effects are mild and resolve within a few days after treatment. Some patients will experience mild bruising, redness, and swelling. We can discuss side effects in more detail during the consultation and what you can do to minimize them.
Q. Are facial fillers safe?
A. Every procedure carries some risk. There have been serious complications reported, but these are rare. The use of facial fillers is among the safest cosmetic procedures when performed by a qualified medical professional.
Q. What advice do you have for choose a practitioner?
A. Problems arise when facial fillers are administered by untrained individuals at non-medical facilities. Make sure your practitioner is using FDA-approved fillers and FDA-approved methods. Also, ask to see before and after photos of actual patients.
Q. How many treatments will I need?
A. The answer to this depends on the patient's goals and the treatment plan. Sometimes facial fillers can provide the desired results in just one treatment. However, other patients will require several treatments over weeks or months to get the desired results.
Q. What kind of results can I expect?
A. Depending on the type of filler used, you should notice a reduction in fine lines and wrinkles. Parts of the face made shallow by aging will have more youthful volume. Results typically last six months to a year with Juvederm, Restylane, and Perlane. However, in certain cases, results from Radiesse may last a year or more.
Related Posts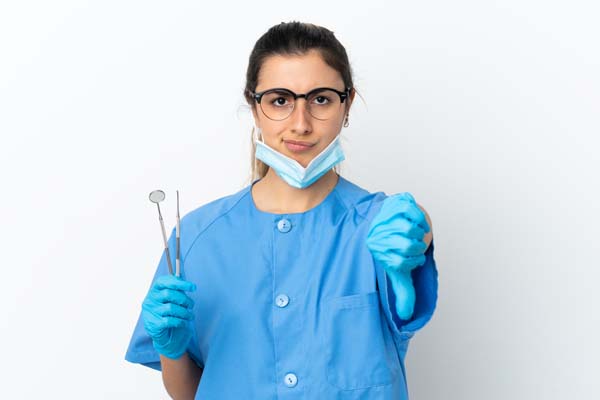 An oral surgeon will make a tooth extraction easier for you. This dental care provider can bring more into the procedure than a regular dentist. Knowing the edge that you will have from having this dental professional remove your tooth can motivate you to set your appointment soon. Here are the benefits of having an…